Wie is Thomas Coolley?
Thomas Coolley
tenor (Don Ottavio)
Thomas Cooley was afgelopen seizoen in Chicago artist in residence bij Music of the Baroque, en trad in dat kader op in Monteverdi's Vespers, Händels oratorium Judas Maccabaeus en een aantal Bachcantates.
De uit Minnesota afkomstige zanger werd de afgelopen tijd ook uitgenodigd door de orkesten van steden als Pittsburgh, Baltimore, Milwaukee, Atlanta, Indianapolis, Houston en Washington.
Het St. Paul Chamber Orchestra engageerde hem voor concertante uitvoeringen van Brittens opera The Turn of the Screw, de St. Louis Symphony voor Brittens Peter Grimes in Carnegie Hall in New York.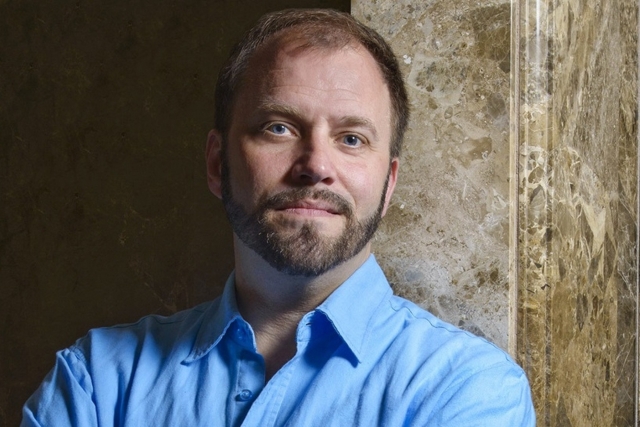 Thomas Coolley
foto: Paul Foster-Williams
Met het American Classical Orchestra onder leiding van Nicholas McGegan was Thomas Cooley in de titelrol in Händels Samson te gast in de New Yorkse Alice Tully Hall. Bij de Noorse Nationale Opera in Bergen werkte de tenor mee aan een productie van Frank Martins Le vin herbé.
In Het Concertgebouw was Thomas Cooley eerder te horen bij de Radio Kamer Filharmonie en het Orkest van de Achttiende Eeuw.
Bijgewerkt op donderdag 12 september 2019